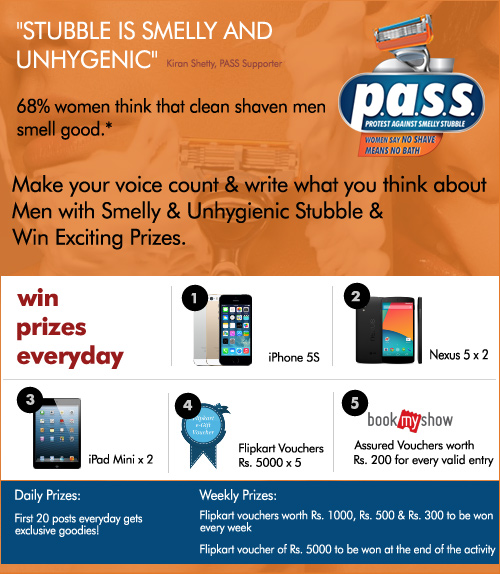 My hero
We lived in a society flat. Krishan lived alone in the building next to ours. I could see his window from my bedroom. Some times I saw him standing near the window, watching me from the corner of his eyes. If I looked at him he immediately turned his face.
Once I had fever and did not see him for some days. I missed him. One evening I saw him entering our flat. My parents were by my side. He came inside. My pulse rate increased. The moment he entered a very soothing flavour of his after shave lotion filled the atmosphere.His clean shaven face bowled me over. I realised I was in love!
We got married within one month.He was a very lovable, humourous, and considerate person. I loved to gently pat his face, which was as smooth as a rose petal and fragrant like a lily. I loved to see his clean shaven face. To tease me he would say, I am going to keep a beard. I too lovingly said in that case I would divorce him. He would take me in his arms and whisper that even in his dream he will not have a beard!
This is purely a fictional story.
I am accepting Madam Panchali's and Kalpana Solsi's tag and writing in response to that.
I would like to tag my friends, Reshma, Padmaja and Shilpa Garg
This post is a part of the <a title="Protest against Smelly Stubble" href="http://pass.blogadda.com" target="_blank">Protest Against Smelly Stubble Activity</a> in association with BlogAdda.