Books have a place of prestige in the life of every literate person. Right from childhood our interplay with books starts.. With every stage of life the pattern, size, font and the general look of the books undergo a change. The first ever books that we see are colourful, with attractive pictures. These books are mainly printed to attract the children
A book for small children
A book for juniors
When a child starts studying in primary classes, the books are colourful and not very thick. As the children reach higher classes, the number of pages in a book also tend to increase.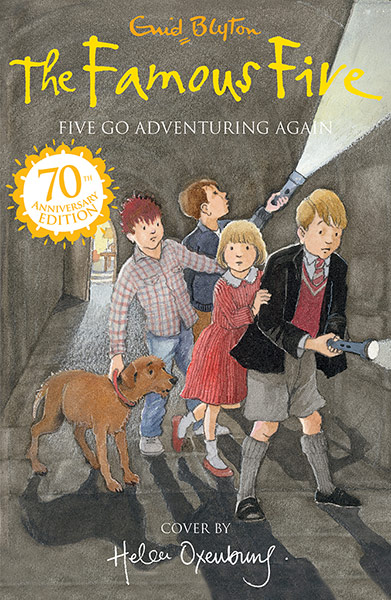 famous five
Book for teen agers
In early days when people did not know about paper, they wrote on leaves, bark of the trees ,on walls, wooden strips and clay. Papyrus leaf was found to be very appropriate, because of its thick paper like material. Now books are printed in sophisticated printing presses. The process is called lithography.
There are various forms of books.There are text books for schools and colleges. There are a large number of books for professional subjects. There are biographies and autobiographies. We find books on fiction. Fiction or novels as we may call them are the most popular with the readers. Fiction books also include short stories, plays etc.
Harry Potter's book
Text books
Non fiction books are innumerable. They are also used as entertainment. There are numberless books on scriptures and mythology. A book can be written on any subject on the earth. There are magazines, newspapers and journals. Books can be written in many languages and can be translated into other languages.
There are several libraries which have a large collection of books on different subject. There are mobile libraries. Now people have the facility to read E-books online.
Advance subjects
A library
I
In our house there are innumerable books. My son has a huge collection of books.Every day I find him with a new book. Grand daughters are also following the family tradition.They too have a separate library . I love to read classics.I don't know how many times I have read Pride and Prejudice, Rebecca and Tale of Two Cities. I also like to read Sudha Murthy.These days I am reading her beautiful book,'Mahashweta'.
For the blogging community Books play a special role. Books provide soccour to bloggers. They are the real friends of blog writers.
Talking about books, I may mention that I wrote a book on my personal and professional life after my retirement.It was my maiden effort. It was titled Reverse Gear.
Given above is title page of my book.
In the end I quote a saying of the a famous writer Oscar Wilde:
"If one cannot enjoy reading a book over and over again, there is no use in reading it at all."
This post is written in response to Write Tribe Festival of Words third day # books.I am partcipating in the contest
All photos courtesy google