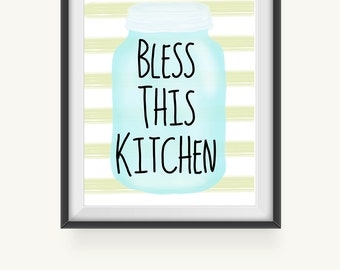 The kitchen is the most important place in the house. Good health and well being of a family depends on the neatness of the kitchen . The way things are arranged is a mirror of the personality of the lady of the house and depicts how much interest the housewife takes in maintaining cleanliness.
In olden times, there was no gas. In most of the homes cooking was done on the floor on angithies. Grandmothers insisted that no one entered the kitchen with shoes on. Even now in some houses mothers do not allow shoes inside, but this practice is generally not followed now a days.
These days in many houses modular kitchens are made. Every thing is kept inside cupboards or in shelves. The kitchen thus presents a neat look. In many houses open kitchen is made. It gives a spacious look. In our house, we have an open kitchen and a traditional one. We are using the traditional one. The view of the entrance to the kitchen is given below:
A neat kitchen not only looks nice, it is good for the health of the family.The kitchen counter, if not cleaned, may have more germs than the toilet seat.
The gas requires special attention. After cooking is done with, it must be ensured that that the gas is switched off, otherwise it can be disastrous. A rice cooker, mixer-cum grinder and toaster are kept on the shelf. All cutlery items, napkins and recipe books are stored in the drawers.Spices are kept in open shelves.
The cook at her job.
We ensure that the sink is kept neat and clean. After washing the utensils are properly dried and kept well arranged in shelves.
Part time maid, washing utensils.
Utensils arranged in the cupboard.
We have installed an electric chimney, just above the gas so that no smoke accumulates inside the kitchen. In Indian homes there is quite a lot of frying, which results in smoke. Therefore a chimney is essential.
In South Indian families lot of grinding is necessary to make Idlis, Vadais, and Coconut Chutney. We also bake many vegetables and make cakes. Therefore, there is a corner specially for Grinder, Oven and Microwave oven.
We don't throw the kitchen waste. It is collected in a dustbin in a black poly bag and is utilised in the kitchen garden.
Every body in our house enjoys homemade food. For this I give full credit to my daughter-in -law. In spite of time constraint, she takes special care of the kitchen.
How do you manage your kitchen?
The 1st and the last photo is from google. Others captured by my phone.
Written for Bloggers United, December 1st to 7th.