This year I will celebrate my eightieth birthday. Many people feel shocked when they come to know my age. Actually there is nothing which makes old age a stage which is painful, full of miseries and difficulties to face. On the contrary, I take old age as a period when there are no worries about the drudgery of day to day life, when you have to plan and execute several issues related to your family and yourself. At my age I am a free bird, can go anywhere at any time I wish to.
Without giving any excuse, we can go any where , at any time and for as long as we want. We need not justify the reason for our long absence from home.
In our youth, we had many problems, which we had to face and solve. Now we have all the time in the world for ourselves. Age is just a number. Our heart is always young.
In the company of our spouse, our gray hair, our back ache an
d our fading eyesight are forgotten. We only cherish the company of your spouse.
In our younger days, when did we have the time to relax in the company of our spouse?
Old age has its own thrills and joys. It is only at this age I can sit undisturbed in my balcony and enjoy each moment of the rising of the sun. One can go out and enjoy the beauty of nature.
Somerset Maugham said
''T
he complete life, the perfect pattern, includes old age as well as youth and maturity. The beauty of the morning and the radiance of noon are good, but it would be a very silly person who drew the curtains and turned on the light in order to shut out the tranquillity of the evening. Old age has its pleasures, which, though different, are not less than the pleasures of youth''. Life is all about family, friends and well wishers who have lived with us and shared our joys and sorrows.
I know that sometimes I forget things, but it hardly matters. All the important milestones of my life are fresh in my mind.
I end the post on a humorous note,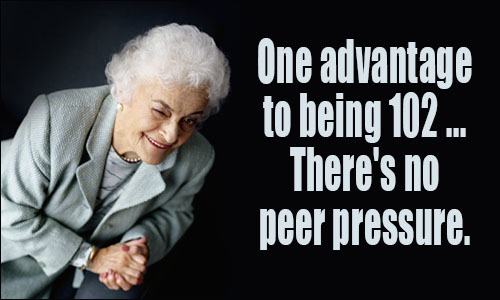 so have a good time.
pic courtesy google